Altun Ha Mayan Ruins and Baboon Sanctuary $100.00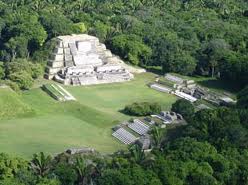 This tour is designed to last approximately 5.5 hours. It includes a 50 minutes drive through the countryside to the Mayan Ruins of Altun Ha. As we drive through the countryside, we will be doing presentation on Belize History, Ethnic Groups Of Belize, and Pointing out sites of interest. Upon our arrival at Altun Ha Ruins we will have a short restroom break. After the break we will start the tour of Altun Ha Mayan Ruins. The tour of the ruins last approximately an hour. As we go through the site, we will be doing presentation on Medicinal Plants, Indian History, and Altun Ha History.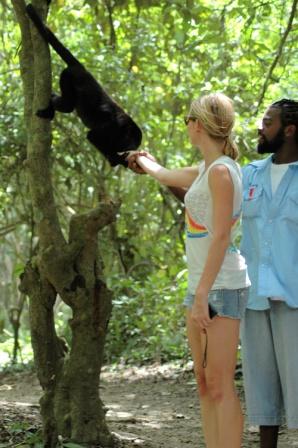 After the tour of Altun Ha Mayan ruins we do a slow drive to The Baboon Sanctuary. The tour of the Sanctuary includes a short hike through the rain forest in search of Howler Monkeys in their natural Habitat. You will get an up close view of the Howler Monkeys. You may also hear them howl.
After the tour of the Sanctuary, We drive back to Belize City. When we arrive in Belize City you will be offered a complimentary tour of Belize City and you will get the chance to see some of our Historical Sites. You can also stop to shop, or have lunch if you like.